Once again, I feel pulled to eclipse my weight loss journey and my love life. It's really hard to talk about, but, those are topics worth discussing, right? Someone needs to read this and know that they're not alone.
So, as you all know, my self-love cup is pretty much overflowing. Although there's always improvement to strive for, I am pretty comfortable in owning my awesomeness. I'm not perfect, but I'm a beautiful lady who works tirelessly & attempts to treat others with an open heart. Dating should be easy, right? Hah.
I have very little time to be recreational with my dating, so I'm thrown into the online lion's den. My problem now is that I'm in this sort of limbo. I'll always be a creative dork, but I do place a high emphasis on healthy living. I seem to bond well with others who do the same. Typically, that means my match list appears as follows: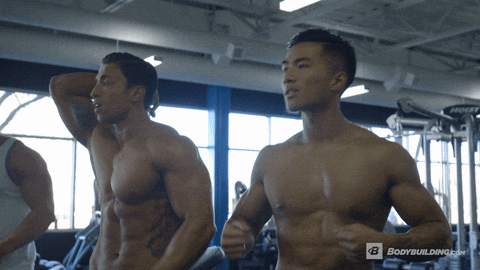 I always proceed with caution. I'm a fitness professional and enthusiast. And yet, I don't always appear to be one. By that I mean, there are parts of my body that are more chiseled than others. By that I mean, I cannot confidently pull off a string bikini despite my shoulders and legs being ripped. So I'm pretty upfront with the men that I'm dating; the before and after pictures are proudly displayed so they can (hopefully) be more sympathetic to any remaining insecurities that linger. I'm optimistic to a fault sometimes, in that I stare really hard to see a piece of gold where others clearly see trash. My nerves were shocked pretty recently by this.......... I was pursued by someone with big muscles who I thought was the bomb, and the feeling was mutual. Awesome! We make it to two dates & all seems wonderful. Finally! Onward and upward! And then, he not only stood me up on our third date, but totally ghosted me. (For those of you who are out of the dating loop: to "ghost" someone means to completely cut off the other person without any reason given. I find it to be cowardly and irresponsible for how you're treating another human being. But, so goes the generation.) I honestly could not think of any reason why this would have happened.
Before he blocked me on the dating site, I took a look at his profile. I'm an optimist, so, I held onto some hope that maybe he was being hospitalized or had some other emergency. Sadly, another douche bites the dust. He was online while I visited him, and it didn't take long for him to disappear (blocked). Interestingly, a new paragraph greeted me. He writes: "I do have preferences. I know I am in good shape and I take good care of my body and that's because I put in a lot of effort to maintain it. If you are overweight or not at least relatively fit then please save us both the time and move on." ....................... Really, bro? 55 lbs wasn't good enough for you? Perhaps I'm jumping to conclusions, but seeing as though this was added one day after what was supposed to be our third date, I trust the assumption. My reaction has ridden a rollercoaster of frustrated, pissed off, and a little disheartened. Healthy looks different for everyone. I take good care of my body, and I put in a lot of effort to maintain it, too. I am STRONG as HELL, and just this week I slipped my once-200lb frame into a size 6 dress. My body, however, remains flawed. And maybe that wasn't good enough. My abdomen currently contains so much loose skin that perhaps Arnold thought it was a lazy gut. Even so, seeing that statement made me lose my balance for a moment. I had to focus the entire following weekend on affirmations, positive self-talk, & making myself feel beautiful. This rejection is one that I've felt many, many times over the course of my life, but it's truly been YEARS since this has happened. It hit a soft spot. Kelly Osbourne pretty much nails it in this quote: "I call myself a FFP: former fat person, and when you're an FFP, you will always see in yourself what people used to bully you for." But this. This is why I do what I do. This is why I keep fighting for my own happiness and to inspire others to seek their own. This is now why I continue my healthy lifestyle journey - not to keep losing weight, but to keep building my confidence and making MYSELF proud. This is why I'm doing an overhaul on my health coaching business - to not only serve the weightloss community, but to best serve those with anxiety, depression, mental health & other self-esteem disorders. Because MY fight isn't over. I'm down in the trenches with my warriors. I know where they've been, because I've lived it myself...and I still do. After taking proper self-care precautions, I am feeling much better about the situation. I'm actually quite sorry for that guy, & he'll soon realize what he's lost. I'm a genuine girl who regards time over valuables. I'm well aware that, in New York City, that makes me a diamond in the rough. I have come a long way, I've worked HARD, & I have a great heart. My loose skin, my stretch marks, my tummy that will probably never flatten without surgery. They're all an important part of me. They're all worth loving. And the proper fella will not shudder at the sight...he will think highly of them. QUOTE OF THE DAY "Imperfection clings to a person, and if they wait till they are brushed off entirely, they would spin forever on their axis, advancing nowhere." - Thomas Carlyle